Seasonal Driving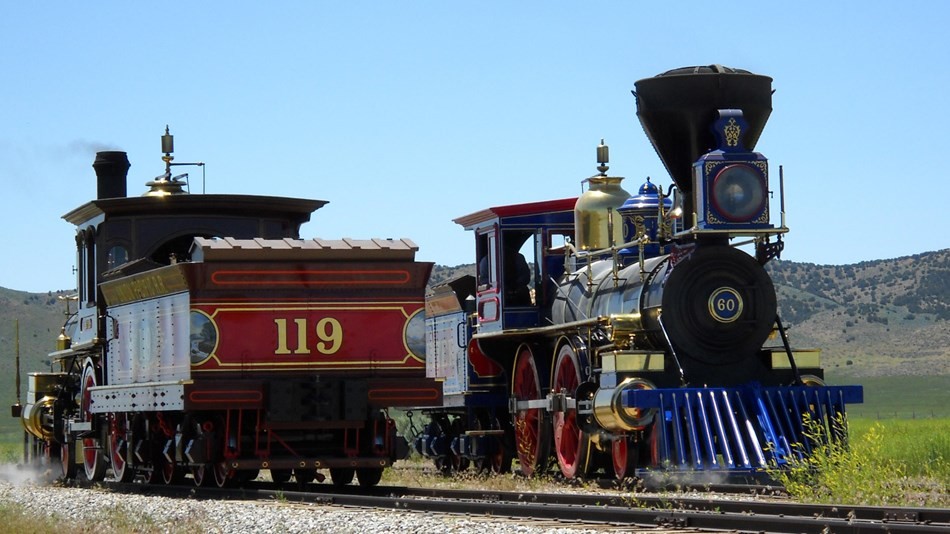 A race, a bawdy prairie town and two companies vying for bragging rights. Promontory Summit in Utah Territory was the center of the world for the day.
The tent city built on a rise about 70 miles north of Salt Lake City seemed like an unlikely place to consummate a great quest. It was the 19th Century equivalent of landing a man on the moon some 100 years later.
There, on the cool clear spring afternoon in May 1869, the Transcontinental Railroad came together. Activities honoring that event 150 years ago have continued throughout the summer and into September.
The Central Pacific Railroad kicked off construction in 1863 from Sacramento, Calif. five months before Abraham Lincoln delivered the Gettysburgh address. The company dynamited its way through the Sierra mountain range and hired thousands of Chinese immigrants to handle construction.
From the east, the Union Pacific Railroad delayed construction for two years and broke ground July 1865 in Omaha, Neb. It's labor pool was filled with Irish immigrants who had escaped the Potato Famine in their home country.
History and politics played out on a grand scale never before seen in the country. Both companies were paid by the mile and shareholders received land grants as part of their contract with the US government.
News stories kept progress of the rail as companies worked around the clock to lay track. The race to merge both rail lines offered a welcome diversion to the war-weary nation.
Some 1,000 reporters, dignitaries and the merely curious witnessed the joining of rails at Promontory Summit. Engineers wired hammers to telegraph machines. The moment hammers struck metal on the final spike, the event was broadcast across the country.
For more information about this historic event visit the Golden Spike National Historic Park at: