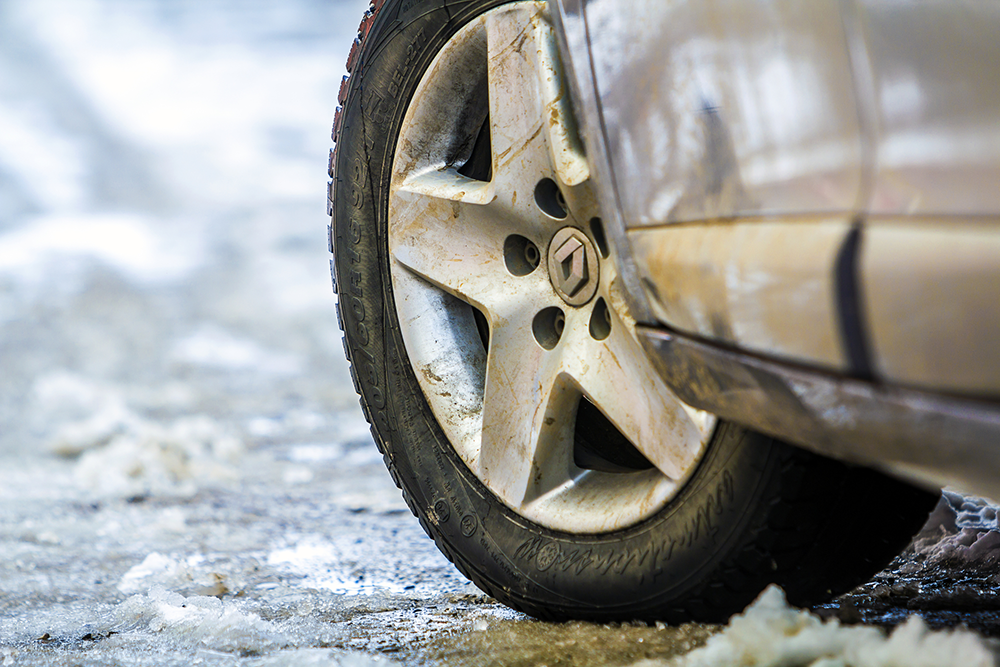 Take some time out of your weekend to rinse off the undercarriage and wheels this winter. Come springtime you will be happy you made the effort to keep those expensive wheels free of winter's muck and grime.
"Keeping your wheels clean is about making sure rust and corrosion don't set in. The bonus is when nice weather sets in you don't have to work as hard to get the shine back," said Adam Bateman of Minnesota-based Wizard Products.
Bateman suggests cleaning the wheels twice a month – or as often as you wash the exterior -- especially if you live in an area that is snowy and icy.
Just like a paint job, a layer of wheel protectant or traditional wax provides a shield of sorts for wheels. Such protection takes on added significance in the winter. Salts, acids and chemicals used in icy roadways can damage wheel finishes, Bateman said.
"Combat grit and grime on the face as well as the inside of the wheel, making sure the wheels remain in great condition," said Mike Pennington, a product expert at Meguiar's.
Bateman offers the following tips and reasons for keeping wheels clean in the winter:
Chemicals used to remove ice and snow from roadways are extremely caustic and will damage a wheel's finish.
A layer of polish or traditional auto wax provides protection against filthy winter roads.
Clean your wheels every other week, especially if you live in snow. At a minimum clean wheels every time you wash the vehicle exterior.
Chose a cleaner that is acid-free.
Bateman has a general rule: If it is safe to use on vehicle paint, it is safe to use on wheels.